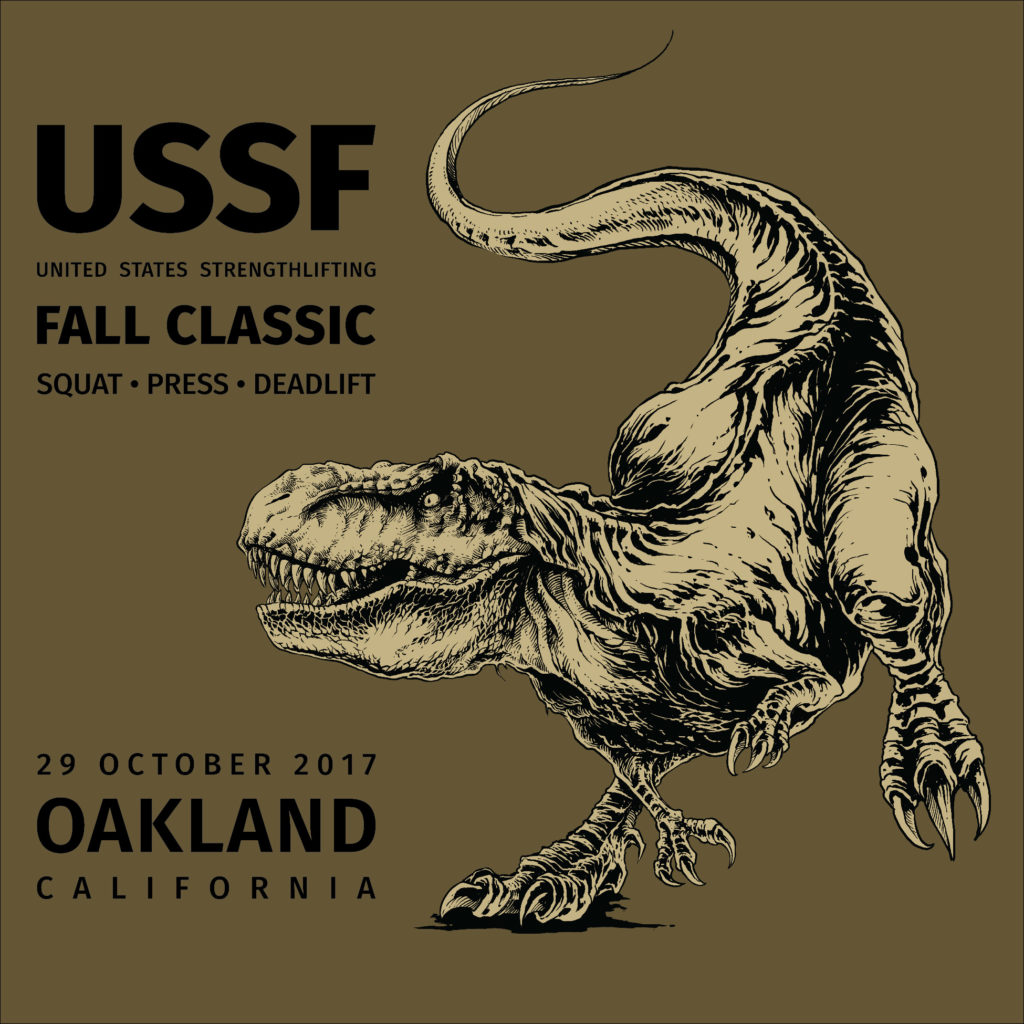 The 2017 US Strengthlifting Federation (USSF) Fall Classic will take place on Sunday, October 29th at CrossFit Oakland and I've got details for you. This meet is our largest one yet and we are breaking it into two sessions. Since there are almost equal numbers of men and women, we will have the men lift in the morning session and the women lift in the afternoon session. The dudes need to wake up early. My apologies, gents. The lifters in each flight and session are listed below.
2017 USSF Fall Classic Flights and Sessions
Please be aware that after the 8:00 AM start of the men's session, the schedule might change slightly. It is more likely to get pushed back than forward if the men take longer than anticipated to lift. Please be flexible. This is our first two-session meet, so the times here are estimates. For the women, it will probably be wise to arrive half an hour before the listed check-in time to be safe. In general, the meets have run quickly, but there is a saying about the "best laid plans of mice and men" that might be appropriate here.
06:00 – Doors Open, Check In, Get Rack Heights, etc…
06:45 – Men's Attempt Cards Due at Judge's Table
07:00 – Rules Briefing
07:30 – Warm Ups Begin, Judges and Spotters Meeting
08:00 – Men's Lifting Commences
12:30 – Men's Lifting Is Probably Close to Done.
12:15 – Women's Check-In Begins (approximately)
13:00 – Probable Men's Awards ceremony
13:30 – Women's Attempt Cards Due at Judge's Table
13:45 – Rules Briefing Part Deux
14:15 – Women's Warm Ups Begin
14:45 – Women's Lifting Commences
18:45 – Women's Lifting is Probably Close to Done
19:00 – Probable Women's Awards ceremony
Continue reading US Strengthlifting Federation 2017 Fall Classic Details →