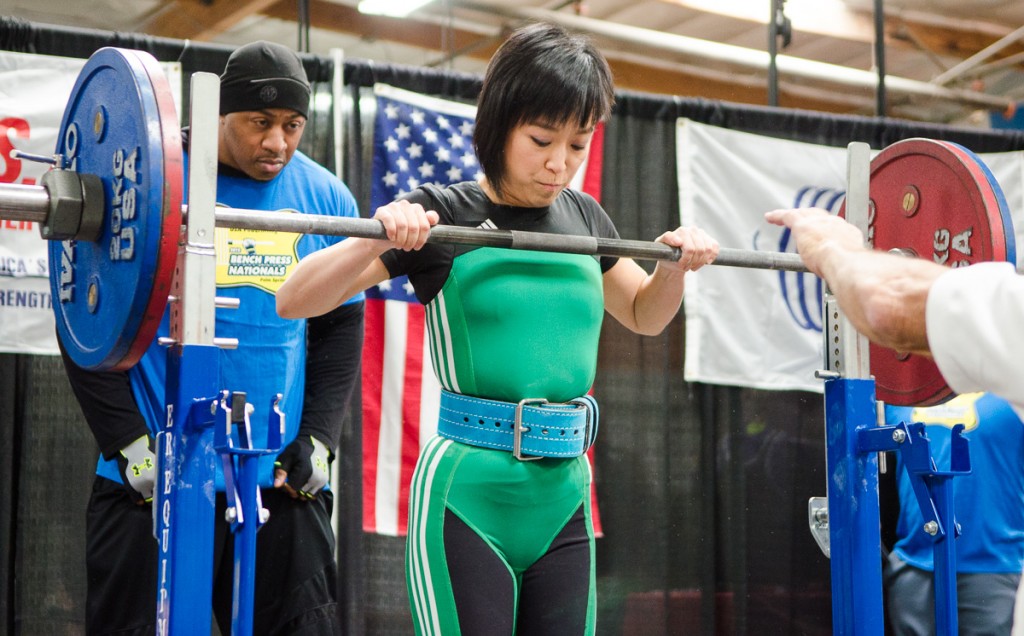 In just a few days, thirty-two individuals will square off to determine who will walk away with a stuffed dinosaur.  A video will be forthcoming, perhaps today or tomorrow going over a few things about how the meet will flow along with a reminder on some of the rules.
The general schedule will be as follows:
07:30 – Doors Open
08:00 – Weigh In Commences by Lot Number
09:15 – Rules Briefing
09:30 – Warm ups begin, Judges and Spotters Meeting
10:00 – Lifting commences
12:00 – Yep, still lifting
15:00 – Probably getting closer to done
16:00 – Probable awards ceremony
I don't know quite when the end will be because each lifter has up to 1 minute to complete their attempt. Some lifters, perhaps most of the lifters will take less. However, the bar needs to be loaded between attempts, the rack height adjusted, etc… We have 32 lifters, each taking three attempts at three lifts, or 288 attempts. Multiply that by 1 minute, 1.25 minutes, or 1.5 minutes for an average attempt and you have a range of values from 4.8 to 7.2 hours. So, we'll lift until we are done. Then a lucky few get a dinosaur.
Weigh ins will proceed via the Lot Number you were assigned . Lots were assigned based on when you registered for the meet. Your lot number is the order in which you will be called to weigh in starting at 8:00 AM. We will go through the whole list. If anyone is missed because they were not ready, you will still get weighed in, but not until after we've gone through the full list. So, if you are number 1, you will get called at 8:00 AM. If you are 32, it will probably be at least 15 minutes before you get called. More info on this in the upcoming video. Plan to be at the venue by 8:00 and ready to weigh in.