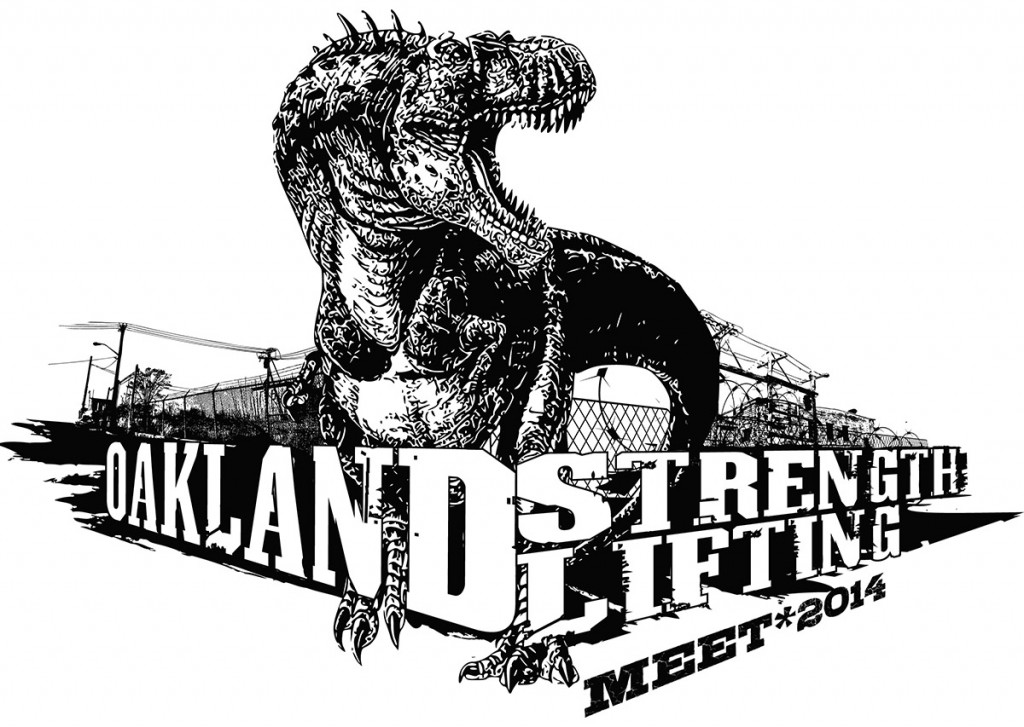 The Oakland Strengthlifting Meet has drawn to a close. We had 30 competitors vying for a chance to walk home with a stuffed dinosaur. At the end of the day, Sean Stangl and Kristy Hawkins earned the highly sought-after prizes. A full set of results are available below:
Oakland Strengthlifting Meet 2014 Results PDF
A sincere thanks to my loaders, judges, and volunteers who ensured the meet moved along so smoothly. Also, thank you to everyone who signed up and lifted on Sunday. With some luck perhaps we can all get together and do this again.